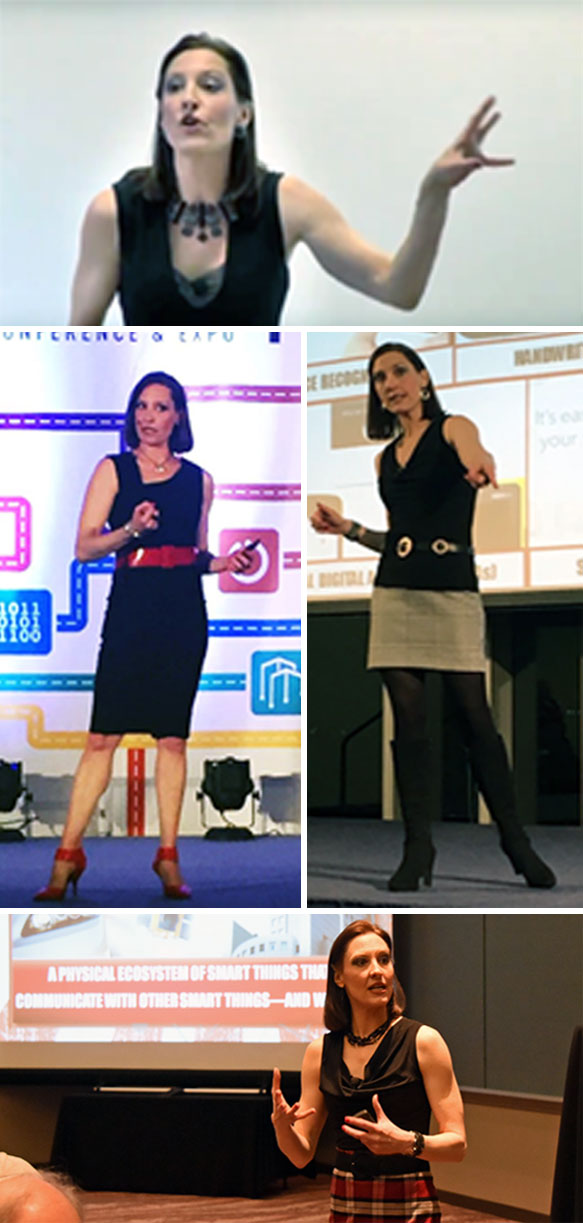 Innovation keynoter, futurist, and professor Christina "CK" Kerley focuses Fortune 500s on the 10+ tech of the next 10 years.
A powerhouse of next-level content, "edu-taining" delivery, and razor-sharp insights, CK has wowed audiences at Verizon, Johnson & Johnson, Microsoft, Amazon, The United Nations, E*TRADE, and Best Buy.
A top-rated faculty member at Rutgers Business School for Exec Ed, she takes on the BIG topics: from The Tech Megatrends, Artificial Intelligence, and Robotics, to High-Tech Health, Automation, and The Reskilling Revolution.
Based out of NYC, CK commands the speaking circuit by emboldening her audiences—from Boomers to Zoomers—to see wide-ranging technologies in a fresh way.
Her popular eBooks include Future-Proof, The Smart Revolution, and Innovation through Mobile.
A passionate advocate for closing the opportunity divide, her pro bono program—aptly named impaCKt!—gives a leading edge to underserved groups.
Constantly reinventing her business—and herself—CK is always on-trend, ahead of the curve, and in pursuit of the next BIG thing. Get Inspired. Get Ahead. Get CK.
(For a PDF version of CK's bio: click here)