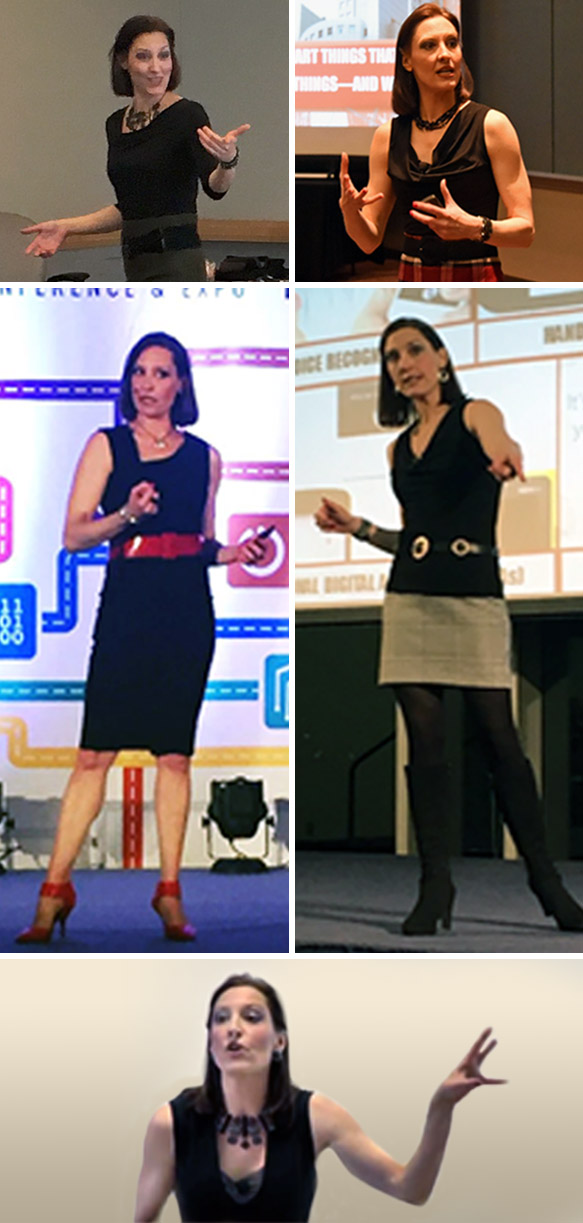 Powerhouse speaker, futurist, and professor Christina "CK" Kerley pushes Fortune 500s AHEAD of the curve through the 10+ tech that will dominate the next 10 years.
A forerunner in 20 years of digital revolutions, CK's electrifying performances captivate executive audiences through insights and inspiration across a sweeping set of next-generation technologies and trends.
Based in New York City, she has been featured at best-in-class companies across North America, Central America, Europe, and Asia, including: Verizon, Johnson & Johnson, Microsoft, Amazon, Cisco, Prudential, Janssen, The United Nations, Best Buy, The Ad Council, Neutrogena, Verisign, Bristol-Myers Squibb, CIO, The ANA, The IAB, and IDG.
A top-rated faculty member at Rutgers Business School for Executive Education, she has also guest lectured at Stanford, Cornell, Carnegie Mellon, Saint Peter's, and Northwestern.
CK's portfolio of tech spans: Mobile, IoT, Robotics, AI, Big Data, Wearables, Health Tech, Blockchain, Cloud, and the suite of Immersive Technologies (AR, VR, MR). Her eBooks were all firsts, with her unique views cited in various media outlets and business books.
Her diverse audiences range Marketing, Sales, IT, HR, R&D, Supply Chain, and Leadership. Moreover, CK's energy and humor bridge myriad generations: from Baby Boomers and Gen X, to Millennials and Generation Z.
Through her pro bono program, ImpaCKt, she gives a leading edge to historically under-served groups by partnering with organizations that are also committed to closing the opportunity divide.
Constantly reinventing her business—and herself—CK is always on-trend, ahead of the curve, and in pursuit of the next BIG thing. (Want a PDF version of CK's bio? Just click here!)