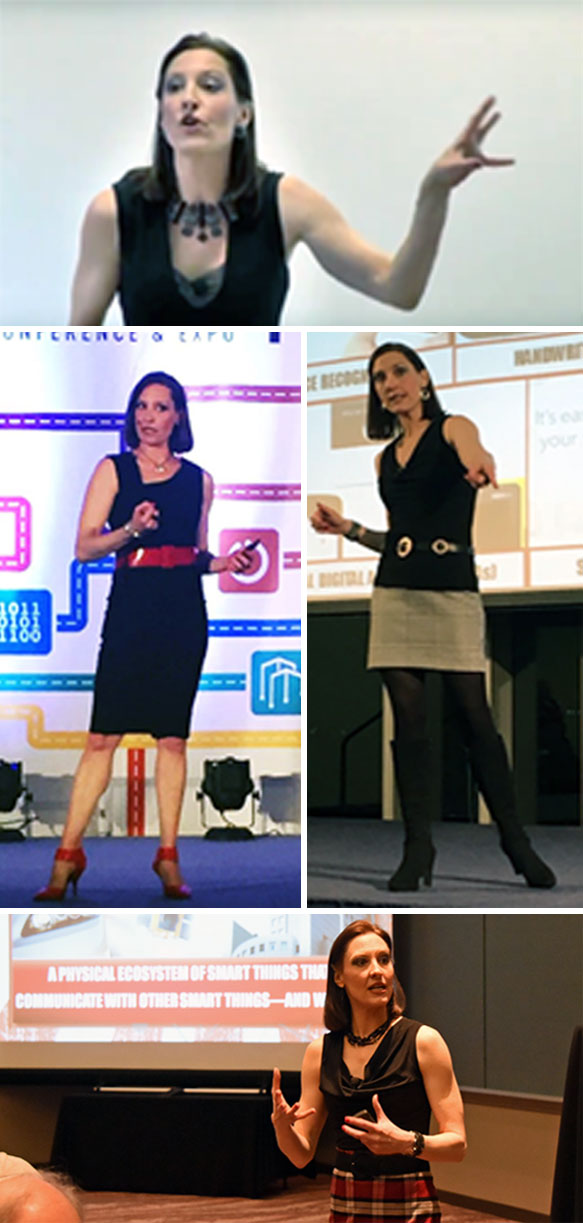 Powerhouse speaker, futurist, and professor Christina "CK" Kerley pushes Fortune 500s ahead of the curve through the 10+ tech that will dominate the next 10 years.
Through her signature "edu-taining" style, CK not only educates, but entertains her audiences—with speeches on wide-ranging technologies and trends.
Based in New York City, she has been featured at best-in-class companies, including: Verizon, Johnson & Johnson, Microsoft, Amazon, E*TRADE, The United Nations, Best Buy, The Ad Council, Prudential, CIO, SIM, and the IAB.
A top-rated faculty member at Rutgers Business School for Executive Education, she has also guest lectured at Stanford, Cornell, Carnegie Mellon, and Northwestern.
CK's eBooks include The Smart Revolution and Innovation Through Mobile. Her newest, Future-Proof, debuts in Q1 2018.
CK's tech portfolio includes: Mobile, IoT, Robotics, AI, Big Data, Wearables, Health Tech, Blockchain, Cloud, and the suite of Immersive Technologies (AR, VR, MR).
Through her pro bono program, ImpaCKt, she gives a leading edge to underserved groups by partnering with organizations that focus on closing the opportunity divide.
Constantly reinventing her business—and herself—CK is always on-trend, ahead of the curve, and in pursuit of the next BIG thing.
(For a PDF version of CK's bio: click here)