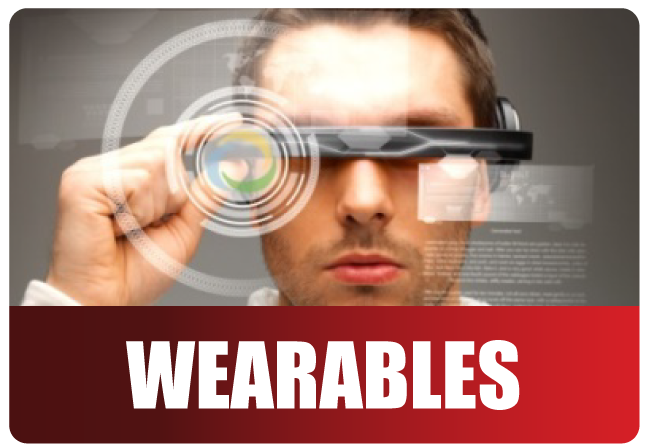 In mobile's next wave, the human body is technology's new frontier.
From smart glasses and smartwatches to sensor-enabled shoes, shirts and socks, wearables provide us insight into the world all around us… and a window into our very own bodies.
Welcome to the age of wearable technology.

Connectivity is swiftly evolving from sophisticated mobile devices that we carry to innovative items that we wear. Make no mistake, a new world of wearables is upon us and it's driving a wide range of new applications, exciting opportunities, and groundbreaking experiences—for consumer and enterprise audiences alike.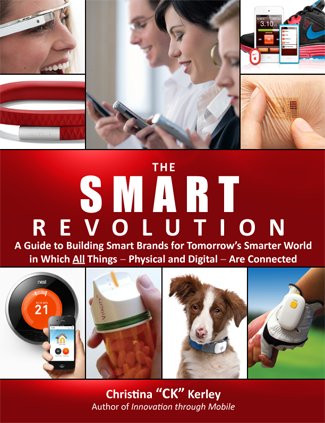 Forecasts now call for 19 billion connected things by 2016, with the wearable technology sector to skyrocket tenfold in revenue—from $3-5 billion to $30-50 billion—over the next 2 years.
Far more than a novelty, wearables produce stunning opportunities for today's companies: Executives can now mine the "post-screen" marketing environment, develop new data systems to improve their customers lives, build engaging experiences for their audiences and make everyday tasks far easier for their employees and their markets.
But how will your portfolio of brands—across sectors spanning healthcare, biopharma, consumer and B2B services—leverage wearable technologies to drive new sources of value and divine new profit centers? And how can your existing and planned marketing programs be energized through wearables?
Most important, how will your team wield wearable tech to maintain your market share against the watershed of new competitors rising from this new technology? Let CK be your guide in this next wave of mobile computing—and make wearables your moment.
Innovation speaker, trainer and thought leader Christina "CK" Kerley guides B2C and B2B executives through the sweeping set of technologies and trends that are transforming our world today and those igniting the next five years of fast-paced, awe-inspiring innovation.
Always on-trend, ahead of the curve, and in pursuit of the next BIG thing, Christina "CK" Kerley illuminates what's new–and what's next–in her keynotes, trainings and professional development programs.
Equal parts innovationist and futurist, CK's cutting-edge tech topics and high-energy delivery are an electrifying combination that captivates, educates and inspires Fortune 500 audiences. Don't just get up-to-speed on change, get CK—and get ahead of it.