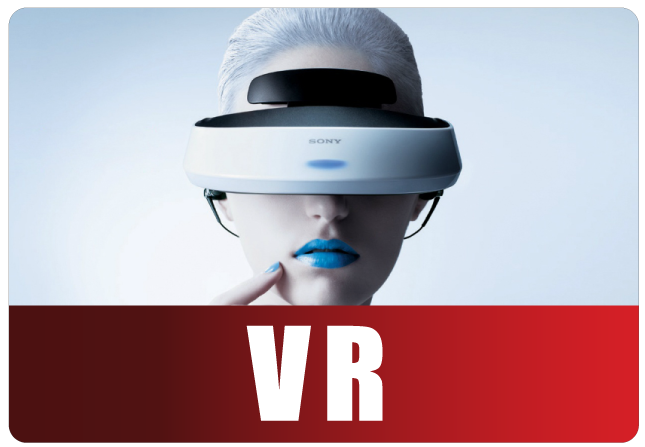 After decades of missing the mark, Virtual Reality ("VR") is poised to be one of the most pivotal technologies of the next 5 years. An "immersive" experience by its very nature, its real promise is one of true presence.
But while gaming and entertainment are slam dunks for VR, what's staggering is the sheer volume of industries and target audiences that this media will profoundly impact.

While emerging technologies like
The Internet of Things ("IoT")
take us out of the world of the computer—by quite literally placing computing chips into the world all around us, VR wholly and completely brings us into a new computer-enabled world. And whereas
Augmented Reality ("AR")
enhances our real world… VR gives us more worlds to communicate, shop, learn, work and play within.
Consider this: when we shop online we trade the benefit of convenience for a static, lackluster experience. But through VR we could virtually "step" into the aisles of the store, browse and buy… enabling a 3D eCommerce experience. Currently, when we decide among our next vacation spot we do so through one-dimensional pictures (many of which are still in printed brochure format). But through VR we could take truly immersive virtual tours that would give us a much better idea of the perfect getaway spot. When we seek to educate children across many continents, they need to view a video online by themselves, where VR could gather them together for a virtual field trip.
Conference calls and online webinars could become exponentially more collaborative. Social networks become far more social. Gaming and entertainment, such as TV and Film, will get rebooted, revamped and revitalized. Even services for the elderly and home-bound could become far more effective (and fun!).
The real takeaway is this: Once we grasp the enormity of potential in a truly immersive media, we will be hard-pressed to think of an industry, sector, or niche that this stunning technology won't permeate.
Always on-trend, ahead of the curve, and in pursuit of the next BIG thing, Christina "CK" Kerley illuminates what's new–and what's next–in her keynotes, trainings and professional development programs.
Equal parts innovationist and futurist, CK's cutting-edge tech topics and high-energy delivery are an electrifying combination that captivates, educates and inspires Fortune 500 audiences. Don't just get up-to-speed on change, get CK—and get ahead of it.