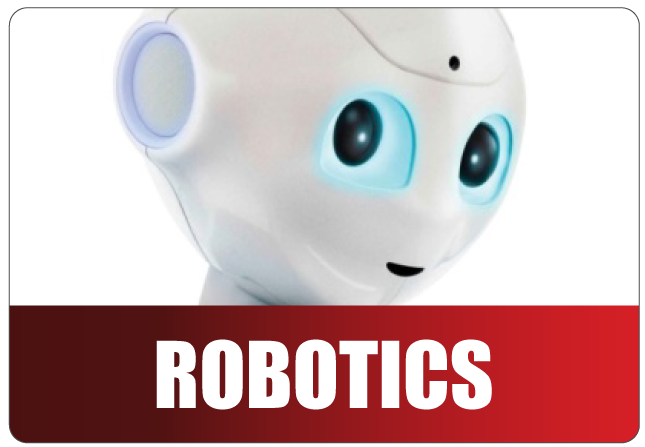 An age of unprecedented automation is afoot–and along with it, a robot revolution that will energize entire sectors of the economy.
Whether robots are used to automate highly repetitive tasks or wielded to perform highly innovative medical procedures, this era's "rise of the machines" will not serve to enslave humans as many a sci-fi movie portends, but instead, free humanity through new tech and tools that will solve long-vexing issues, invent breakthrough procedures, and create exciting new industries.

A robot revolution is already well underway, with far-reaching applications and benefits: be it automated assembly systems in manufacturing plants, robotic assistants that provide care for elderly populations, atmospheric satellites that will beam broadband connectivity to bring billions in the emerging markets online, or unmanned machinery to better protect our valued first responders and keep our military personnel from harm.
While robots already play a part in our daily lives—the ATM that dispenses cash, the GPS that navigates you to your destination, the dishwasher that lightens the household chores, and the automatic sliding doors at your local grocery store—they're now becoming increasingly sophisticated, able to accomplish more complex tasks, and less costly to enterprise and consumer audiences.
And while many a Hollywood Blockbuster has made us fear the rise of the machines, the reality is that automation–and robots–will bring better care, improved efficiency, increased safety, decreased risk, innovative medical advancements, and entirely new industries and market sectors bolstered by this next-generation of automated systems and devices. Welcome to The Age of Automation… where robots are friend (not foe).
Always on-trend, ahead of the curve, and in pursuit of the next BIG thing, Christina "CK" Kerley illuminates what's new–and what's next–in her keynotes, trainings and professional development programs.
Equal parts innovationist and futurist, CK's cutting-edge tech topics and high-energy delivery are an electrifying combination that captivates, educates and inspires Fortune 500 audiences. Don't just get up-to-speed on change, get CK—and get ahead of it.